Stripe Implementation Services
We understand that implementing new payment systems can be daunting. That's why our team is hands-on and ready to help with every step of the process. We can provide expert guidance and support for implementing Stripe's powerful payment solutions, ensuring a seamless experience for your business and customers.
How can we impact your Stripe ROI?
Are you ready to revolutionize your payment systems but find the process daunting? At Hiveway, we're here to alleviate your concerns and provide hands-on support every step of the way. As a trusted Stripe implementation partner, we specialize in implementing Stripe's suite of powerful payment solutions, including Stripe Payments, Billing, Connect, and Terminal. With our expert guidance and unwavering support, we ensure a seamless experience for your business and your valued customers.
Implementation Ideology
At Hiveway, we believe in simplifying the integration of Stripe's payment solutions while maximizing the value they bring to your business. We tailor each implementation to your unique needs, provide expert guidance, and ensure ongoing support for measurable results. Your success is our focus.


Here's how our partnership with Stripe can benefit your business

Stripe Payments
Our team will help you integrate Stripe Payments into your platform, enabling secure and effortless online transactions. From credit card processing to handling global payments, we've got you covered.

Stripe Billing
Streamline your subscription and recurring billing processes with Stripe Billing. We'll assist you in setting up subscription plans, invoicing, and managing revenue cycles efficiently.

Stripe Connect
If your business relies on a network of partners or vendors, Stripe Connect simplifies complex payment flows. We'll guide you through the integration to enable seamless fund transfers and automated payouts.

Stripe Terminal
For businesses with a physical presence, Stripe Terminal facilitates in-store payments with ease. We'll ensure a smooth implementation, so you can provide a seamless shopping experience to your customers.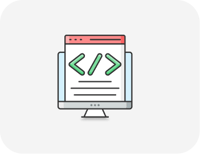 Let's dive into elevating your business with our Stripe implementation expertise!