Subscriptions and Billing
Hiveway ensures seamless Stripe migrations and maximized subscription experiences, setting the gold standard in tailored fintech solutions.
Managing Subscriptions on Stripe
Hiveway stands at the forefront of Stripe migrations and subscriptions, ensuring businesses transition smoothly and capitalize on Stripe's powerful subscription capabilities. With our in-depth expertise, we make the complex appear simple.


Our Expertise Defined
Effortless Migrations: Transition to Stripe without a hitch. We manage every detail, ensuring data integrity and minimal business disruption.

Subscription Mastery: Harness the full potential of Stripe's subscription features. Maximize recurring revenue, enhance user experience, and ensure subscription longevity.

Tailored Solutions: Whether you're migrating a complex ecosystem or setting up intricate subscription models, our solutions are molded to your unique requirements.
The Hiveway Difference
Consult: Understand your current setup, objectives, and challenges.

Strategize: Outline a clear, detailed plan for migration and/or subscription setup.

Implement: Execute with precision, keeping you informed at every step.

Support: Offer continued assistance post-implementation, ensuring sustained excellence.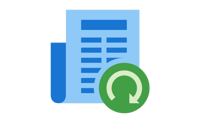 Let's delve into crafting the ideal subscription payment approach!